Android and iOS mobile application development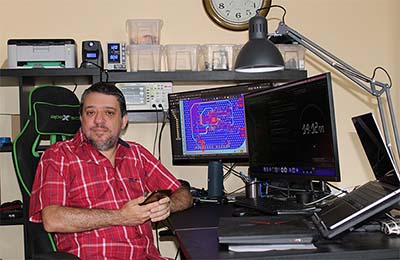 About me
Hello, my name is Boyan Iliev. I have over 20+ years in designing, developing, and delivering quality software for Windows, Embedded and Linux platforms and 9+ years in Android and iOS development. I am mainly focused on mobile projects now. Looking for mid-long term collaboration no matter the size of the employer - startups, medium-sized companies and big corporations from the United States of America, European Union, United Kingdom or Canada. The need of mobile applications nowadays is crucial for many businesses as most of your users are probably looking for you on their mobile phones.
What is a mobile app?
Mobile apps are software programs that run on mobile devices such as smartphones and tablets. Mobile apps are written in programming languages such as Java, Kotlin, Swift or Flutter/Dart .Mobile apps can be downloaded from app stores such as the Apple App Store or Google Play Store. Mobile applications are available for a variety of purposes including social networking, entertainment, news media, shopping, and education.
Why your business needs a mobile app?
Mobile apps are the future of business. They allow companies to reach out to their customers on the go. With a mobile app, you can stay connected with your customers and provide them with information about your products or services. Mobile apps are becoming more and more popular these days. Many companies have already started developing their own mobile apps for various purposes like marketing, customer service, sales, etc. Some businesses have even gone as far as creating a mobile app just for their employees to use in order to access company resources on the go. Mobile applications are the new way of doing business. They have become a necessity in this digital age with the number of people using smartphones and tablets to browse and buy products. A mobile app is a software application that runs on mobile devices such as smartphones, tablets, or watches and provides a specific set of features. Mobile apps are usually designed for tasks that can be done on the go or in short time periods such as reading an article, buying something online, tracking your fitness goals or taking a photo. Here you can see the services that I am offering.
You can also check out some of my recent projects.
Tell me your idea and make it a reality.